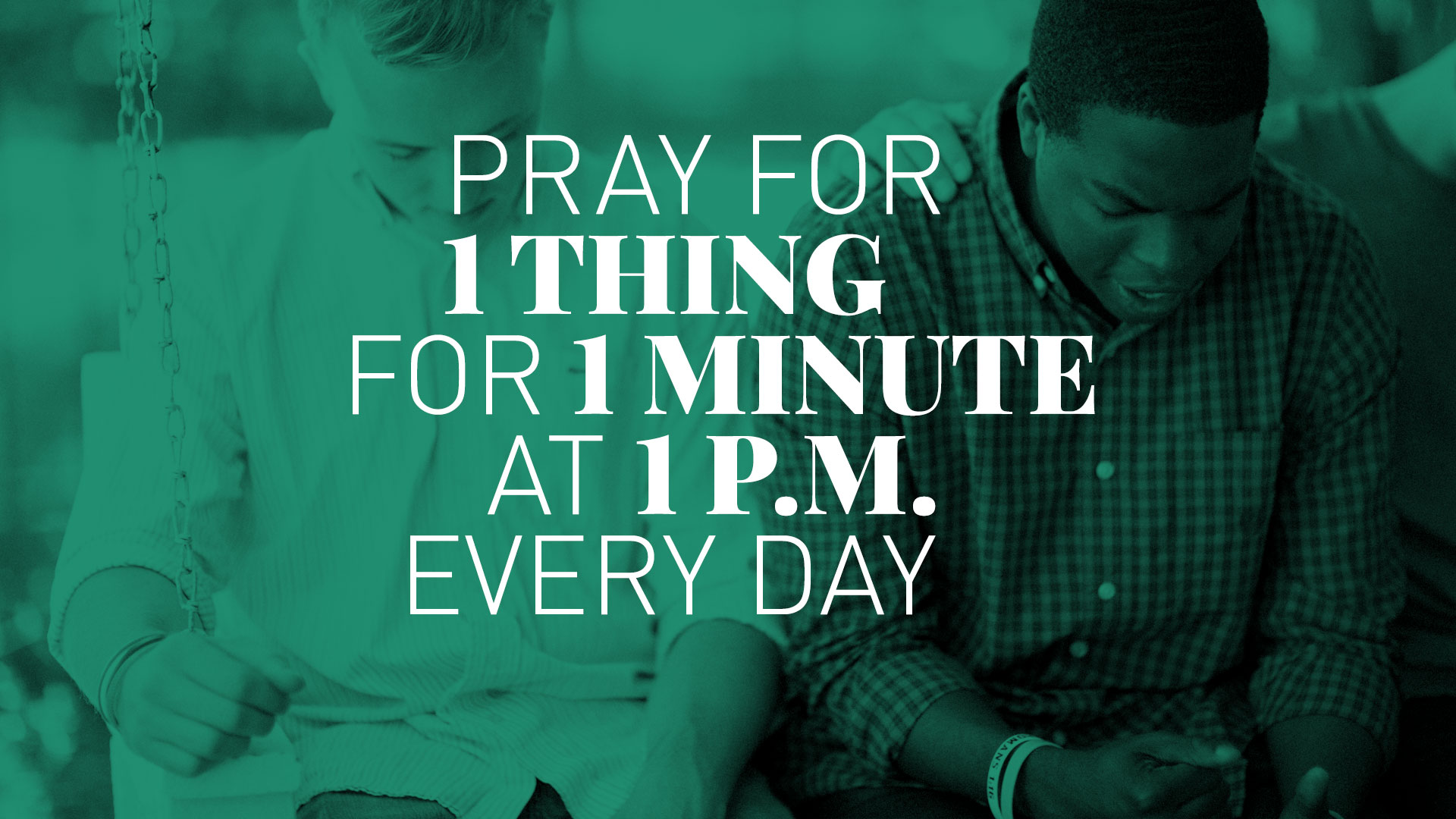 Prayer, like many good habits, takes practice. Praying to an unseen God doesn't always come naturally to us, but when we consistently pursue God in prayer He shows up in ways we don't expect. Take your prayer life deeper by participating in P28.
P28 is our month-long prayer challenge this February. We are encouraging everyone to:
Pray for one thing
For one minute
At 1 p.m.
Every day in February
You can pray wherever you are for whatever God has laid on your heart. Is there a situation you need God to change? Is there a person who needs God's help? Is there an illness that you want God to heal? Whatever your struggle or burden, take it to God everyday in February and then share with others what you are learning through the experience.
Follow us online for encouragement and prayer prompts.
Text "Pray" to 70-000 for daily prayer reminders.