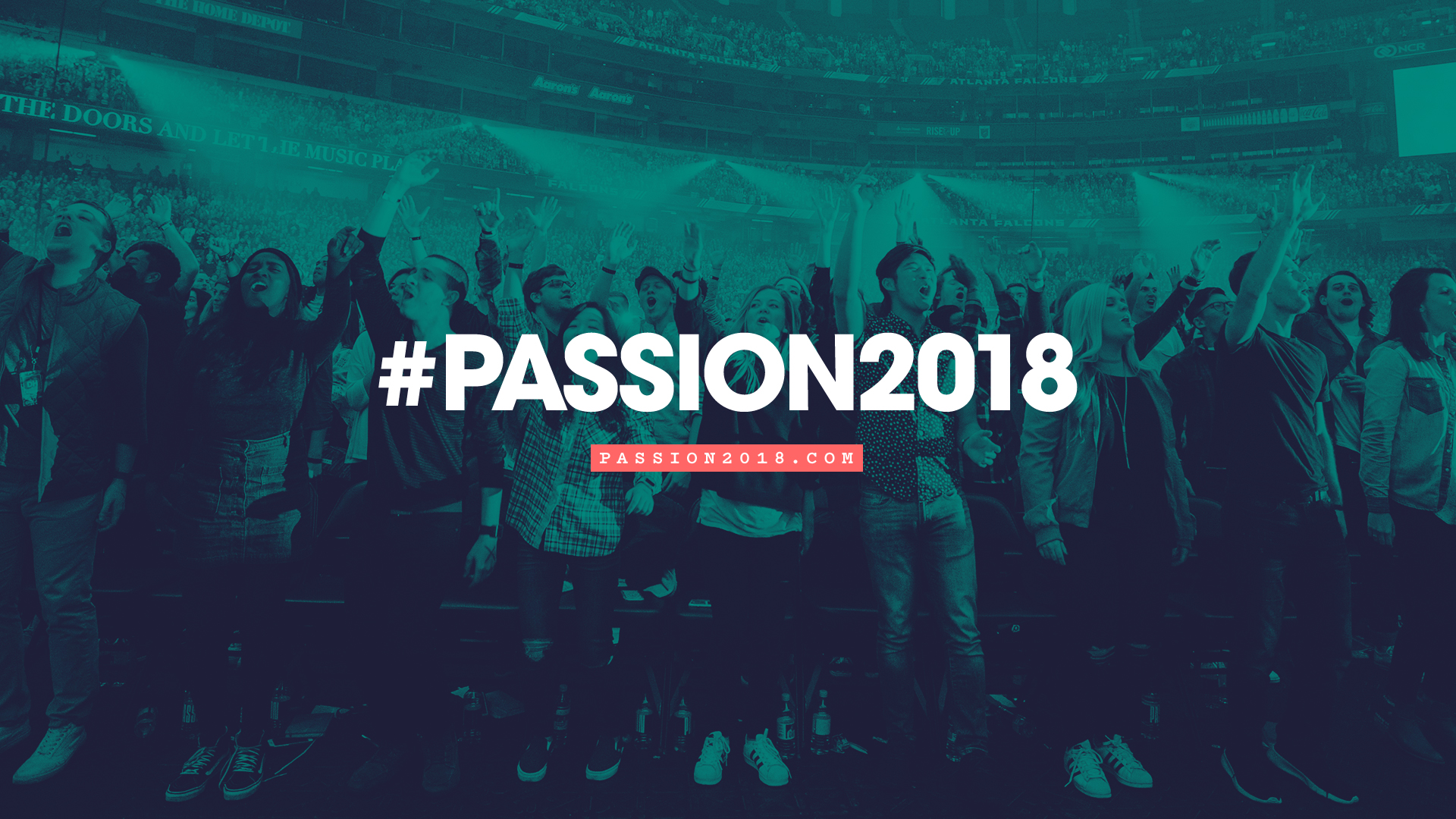 January 1-3, 2018
Passion 2018 is more than a conference. It's a gathering of 18-25 year olds who will be challenged to leverage their lives for what matters most: Jesus.
Join us in Atlanta on Monday–Wednesday, January 1–3, 2018. Speakers and worship leaders include Christine Caine, John Piper, Crowder, Matt Redman and more.
The cost is $199 which includes a seat on the bus, your hotel room, 1 meal and your ticket to enter Passion 2018. We'll have buses leaving from Pinelake Oxford, Reservoir and Starkville, and we'd love for you to be on one.
Registration for Passion 2018 is full!
Go to passion2018.com to learn more.