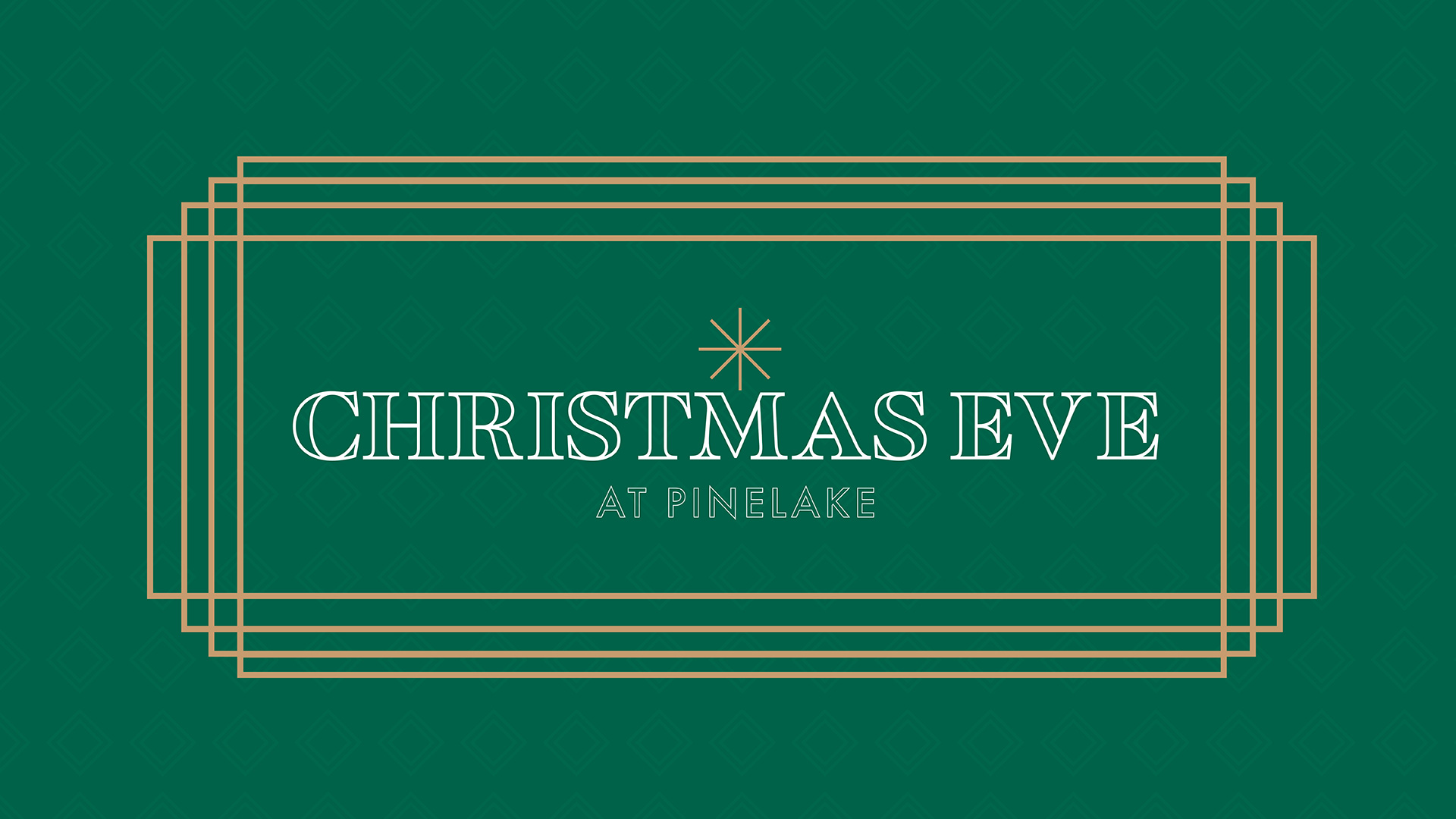 ---
Family-friendly Guide
GOD'S GIFT TO YOU THIS CHRISTMAS
Before you exchange gifts or begin your Christmas traditions, take time to use this guide to bring Jesus into the center of your Christmas celebrations. Use this lesson with your kids at bedtime, with your family and friends around the Christmas tree or as you share mealtime together. This guide can be used in groups or even one-on-one. Merry Christmas!
BIBLE READING
Have someone read Isaiah 9:6 out loud:
For to us a child is born,
to us a son is given,
and the government will be on his shoulders.
And he will be called
Wonderful Counselor, Mighty God,
Everlasting Father, Prince of Peace.
Isaiah 9:6 (NIV)
Optional Activity for Kids
Christmas Paper Megaphones
Using leftover wrapping paper and tape or empty wrapping paper tubes, help you children make individual megaphones for each person in your family. (If resources are not available, simply cup both hands together like a megaphone.) Have your kids recall the names of each person at your family gathering. Teach your children that declaring Jesus's name is an act of worship, honoring His name above every other name we know, and that Jesus is the reason we celebrate Christmas. Then, release your kids to use the megaphones to make "declarations of joy" by announcing the names of Jesus found in Isaiah 9:6 throughout the house: "Jesus is born! He is...Wonderful Counselor, Mighty God, Everlasting Father, Prince of Peace!"
CHRISTMAS PRAYER OF DECLARATION
To declare something means, "to make known formally, officially, explicitly or emphatically." Lead your family in a time of prayer declaring the names of Jesus from Isaiah 9:6. Each person may want to take a different name as you pray together out loud. This may be one of the most meaningful things you do together this Christmas! Remember, you are talking to God, not one another, so let it come from the heart. Here is a pattern you might consider:
God, I declare you are my Wonderful Counselor. Thank you for ________.
(Pray something specific where He has been your counselor or invite Him to be your counselor by naming a specific area you are seeking wisdom.)
God, I declare you are my Mighty God. Thank you for ________.
(Pray something specific where He has been your strength or invite Him to be your strength by naming a specific area.)
God, I declare you are my Everlasting Father. Thank you for ________.
(Pray something specific where he has demonstrated His never-ending love, compassion and mercy in your life
God, I declare you are my Prince of Peace. Thank you for ________.
(Pray something specific where he has demonstrated His peace in your life or invite Him to bring the peace that only He can bring to a certain area of your life.
Closing: "Father, help me be the kind of person that shows others God's wisdom, strength, love and peace in the way I live. Help me to trust that You are a Good Father who loves His children and is eager to give good gifts to them when they ask Him (Matthew 7:11). Thank you for the gift of Jesus and help me make Him the center of my life and home this Christmas and throughout the coming year. In Jesus's name I pray, Amen."
ADORE HIM
Play the video below or search Spotify or iTunes and play "Joy to the World (Joyful, Joyful)" by Shane & Shane (with Phil Wickham), from their album, A Worship Initiative Christmas, Vol. 2, ©2018. Join in responding with gratitude to your Heavenly Father for giving Jesus, who is Joy!
---
Further Discussion
A Gift Perfect for You
Hold a wrapped package in your hand as an example and lead your family or friends through this discussion.
Isn't it wonderful when someone gives you a gift that's just perfect for you? Isn't it exciting to open a gift like that? Maybe it's a gift you've been asking for. Or maybe it's a gift someone got for you because they know you. They know what you like and what you need. Gifts like these are special, aren't they?
The first and best Christmas gift was given to us by our Heavenly Father. Many years before Jesus was born, God promised to give us the greatest gift He could ever possibly give: His Son, Jesus. God the Father gave us His Son, and He's exactly what we need in our lives today and every day.
Jesus is the perfect gift for you. God the Father wants you to enjoy the gift of His Son this Christmas and all throughout the year.
Tell a story about the last time you received a gift from someone that was just perfect for you? How did it make you feel to receive it?
What if you never opened the gifts given to you?
God's Promised Gift
So, what did God say in His promise about Jesus? What would Jesus be like? What would He do? Let's look at that promise to find out. You can find it in Isaiah 9:6, which was written about 700 years before Jesus's birth. In one single verse, we see four names that Jesus would be known by: Wonderful Counselor, Mighty God, Everlasting Father and Prince of Peace. These four names are like four gifts from God the Father to us through Jesus. Each name tells us something about Jesus and why He's God's perfect gift for us.
He's Your Wonderful Counselor
God is all-knowing, which means He knows about everything that has happened, is happening and will happen to you. Your life is a story that has already been written by God. Every new day of your life is a new chapter in this incredible story that God created just for you. God is also all-wise, which means His wisdom is the best wisdom you could ever receive. What's great about God is that He gives His wisdom generously when we ask for it. Jesus is your all-knowing and all-wise Wonderful Counselor. The plans He has for you are amazing. They will wow and surprise you because they're so great!
What does a good and wise life filled with joy look like to you?
Wisdom is "using what you know to make good choices in life." How does God help you make wise choices, even when it is hard?
He's Your Mighty God
After Jesus died on the cross for our sins, He rose from the grave. He came back to life! This showed us that He is Mighty God, because He was able to defeat sin and death for us. Because of this, there is nothing anyone could ever do or anything that could ever happen to you that Jesus doesn't rule and reign over.
Today, Jesus rules over your life. He uses all His power and strength to fight for you and defend you. As a child of God, you have God's Holy Spirit living inside you. Jesus lives in you to give you power and strength to face each day with faith in Him.
How would you face problems or difficulties differently if you believed that Jesus is Mighty God for you? What about the relationships in your life?
Talk about a time when you have been afraid. Isn't it good to know that you don't have to fear because Jesus is your Mighty God?
He's Your Everlasting Father
In Jesus you have an Everlasting Father whose love is without end. He will be your Father forever. Every day He cares for your needs and wants what's best for you. Imagine the best father ever and multiple that by 10,000,000. That's what Jesus is for you. His love is perfect. He is patient with you. He knows your weaknesses. He is a Good Father who teaches you and raises you up to be a strong man or woman of God for Him.
In what ways have you experienced the Father's love and pleasure for you?
You are loved by Jesus without end. How can you show Jesus you love Him as Everlasting Father this Christmas?
He's Your Prince of Peace
The Bible says that our sin makes us an enemy of God. Sin is anything we say, think or do that displeases God. Sin is everything that God isn't. God gives generously, but sin is selfish and takes from others. God is kind, but sin is hateful and resentful. God is caring and compassionate, but sin doesn't see the pain nor the needs of others. Sin creates conflict, not peace. Jesus came so that we could know God as Father and Friend, not our Enemy. In Jesus God is for you, not against you.
Jesus is your Prince of Peace. He restored your relationship with God. In Jesus, you can have peace with God. Jesus can also restore other relationship in your life with His peace. He can also make you feel at peace inside when everything around you feels chaotic and stressful.
What's one thing you can do this week to welcome the peace of Jesus into your life and relationships?
Peace is having a good relationship with someone and not wanting to fight or argue with them all the time. How can you have peace with others? Your Parents or siblings? Teammates? Classmates and teachers?