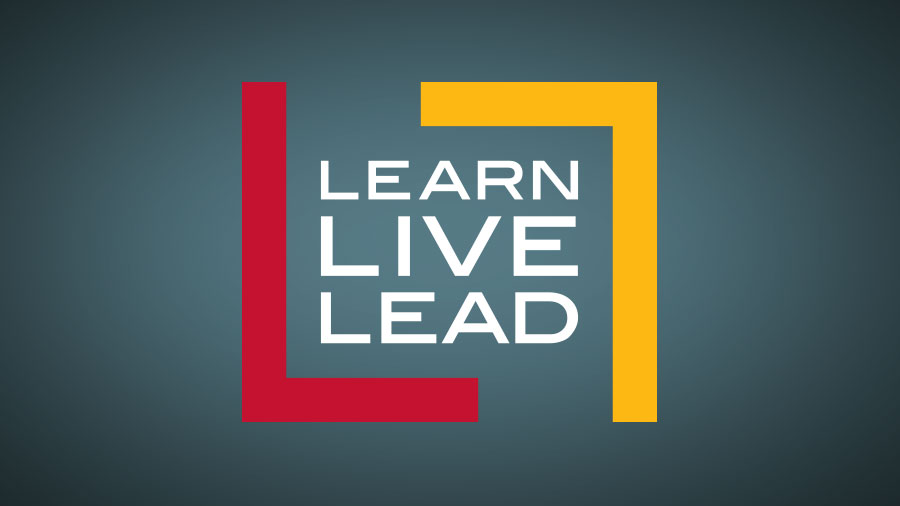 PREPARATION
STUDY | Spend the week studying Psalm 103. Consult the commentary provided and any additional study tools to enhance your preparation.
DETERMINE | Which discussion points and study questions will work best for your group.
PRAY | Pray for our pastors and this week's message, the upcoming group time, your group members, and their openness to God's Word.
LANDING POINT | We show what we worship through what we value. When we see God's goodness and greatness, it moves us to worship in a way that flows from the inside out and sets us on mission.
Remember the 4 Rules for Small Group Discussion
Confidentiality. What's said in the group stays in the group.
No cross-talk. Be considerate of others as they share. Refrain from side conversations and texting during group time.
No fixing. We are not in the group to fix each other. Jesus does that part.
Sharing. Be sensitive to the amount of time you share. Don't talk too much or too little. Every person brings something valuable to the group.
---
INTRODUCTION
As your group time begins, use this section to introduce the topic of discussion.
Q: We all have our version of what it would look like to live "the good life." What would that be for you? Describe your version of "the good life."
Q: What would your friends, classmates, coworkers, or neighbors say their "good life" would look like? What do they value?
Paul Tripp warns, "So many of our ideas of what the "good life" is don't actually have God in them. We envision the "good" quite far apart from the grace of his presence, promises, and previsions." What does your story of the good life tell you about what you value? This week, your group will discuss how God should be at the center of what we value most.
---
LEARN
Select 2-3 questions to discuss as a group.
wor-ship verb
:to regard with great or extravagant respect, honor, or devotion (Meriam-Webster)
Our hearts were made to worship (Is. 47:3), but sin led to brokenness and brokenness to idolatry. Maybe not carved statues, but we value things in our hearts more than God. Things we hope will heal our brokenness. Jesus restores us to God's design through his death and resurrection. He makes the way for us to live a life restored to worship through faith.
In Psalm 103:2, we're told that we start on the path back to worship when we stop forgetting "all his benefits." God wants us to declare his worth with our mouths in worship.
Q: What are some of the "benefits" that God gives his people?
Q: What truths about God and his goodness cause you to worship from the heart?
In verses 8-13, we are reminded of God's work to take our sins away from us. Re-read these verses.
Q: How has sin in your life held you back from worship?
Q: What do you see in Psalm 103:8-13 that makes your heart worship?
Q: How does Jesus' work on the cross help us understand verses 8-13 even better?
Verses 14-18 reorient us to a right view of God and ourselves.
Q: What does this Psalm tell us about ourselves?

Q: What does it tell us about God?

Q: How does the fear of God move us to worship?
---
LIVE
Select 2-3 questions from this section to answer.
Tim Keller says, "Worship is treasuring God: I ponder his worth and then do something about It--I give him what he's worth." This Psalm has reminded us to declare God's worth. Not just with our mouths but with our whole lives!
Q: What are some practical ways to "ponder his worth" regularly? How can we keep his worth on our hearts? (L3, prayer, worship gatherings, community, generosity, etc.)
Q: In what realms and regions does God have authority according to Psalm 103:19-22?
Q: How does this impact your worship outside of Sunday morning or First Wednesday?
Q: What are some practical ways you can worship God at school? At work? At home?
Q: Why does it sometimes feel harder to worship God in spaces outside of church?
---
LEAD
Select 1 question from this section to ask your group.
Psalm 103:19-22 remind us that heaven and earth obey our God! Jesus doubles down on this truth when he says, "All authority in heaven and on earth has been given to me." (Matthew 28:18) Of course, Jesus' bold statement of authority is followed by our Great Commission to make disciples everywhere we go. Psalm 103 ends with the writer moving beyond himself ("Bless the Lord O my soul!") to the whole universe ("in all places of his dominion").
Q: How are God's rule, our worship, and our mission connected?
Q: How does remembering God's worth impact our desire to tell others about him?
Q: Who in your life needs to hear that God is ready and willing to remove their sins "as far as the east is from the west?"
We know that in the counties in Mississippi where Pinelake has a presence, only 32% of people have a church home. This means 68% of our friends and neighbors are not joining us in declaring God's worth.
Q: What is God calling you to do to bring a life of worship, centered on Jesus, to your friends, neighbors, or coworkers?
Q: How could your group work together to worship God by being on mission in our state?
---
PRAY
Bless God for all the reasons we have to declare his worth. Spend time in prayer as a group, praying out loud, taking turns saying short prayers of praise to God: "I bless you, Father, because you are ____."
Ask God to align your hearts towards his heart for the 68% that do not know him. Who is God asking you to invite to your group? (Add an empty chair to your prayer time to represent that person.) Is God leading one of you to start a group at work or school? Ask him to show you and respond.
---