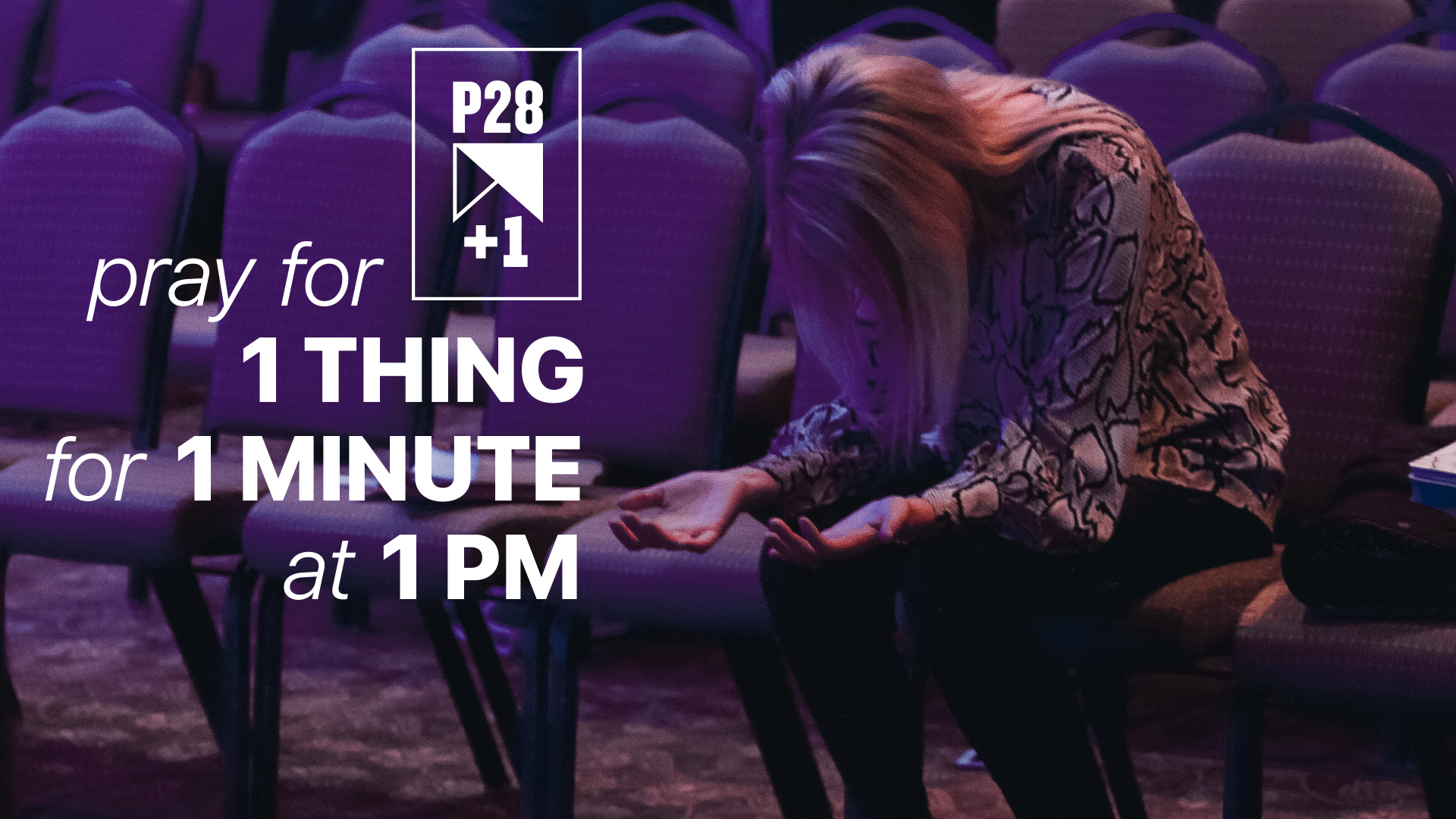 We believe that when people pray, things happen. At Pinelake we long to be a people of prayer who are consistently practicing it and growing in it. Take the P28+1 challenge and pray for 1 thing at 1 pm for 1 minute each day in February.

To further enhance this time of focused prayer, here are a few additional ways you can pursue God this month:
As a praying church, we want to equip you for prayer beyond P28+1. That is why we encourage you to continue your prayer journey by downloading the Pinelake App. On the Pinelake app you can: request prayer, pray for others on the prayer wall, join our 24-7 prayer link, or serve through prayer. Learn more at pinelake.org/prayer.
Fast for a 24-hour period (skip dinner and don't eat until dinner the following day) as you seek the Lord and his presence in your life.
Join us from 6–6:30 pm before the start of the Reservoir Campus' Renewal Service. This is a time to pray with others during this month-long prayer focus. And if you are out of town, find others from your campus during this same time period to pray together and then join us for the live stream of the Renewal service, beginning at 6:30 pm each Wednesday at livestreaming.pinelake.org.
We can't wait to see how God moves in our lives as we consistently seek Him throughout the month.

Share your P28+1 stories here.
Shareable Wallpapers
Hold down on the image and select Add to Photos to use as a smartphone wallpaper or on social media.