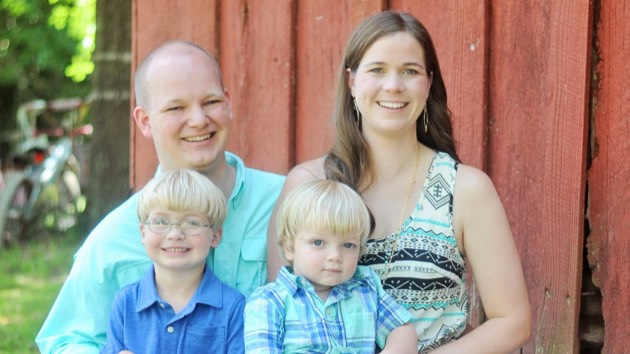 I was in eighth grade when I first heard the distinct call to ministry. I sat on the floor at Lake Forest Ranch, surrounded by my youth group, and I prayed for God to give me confirmation that it was truly His voice I heard. At the time, I didn't know how I would serve Him. But I knew His answer was clear: Ministry was in my future. And in the years that followed, I heard Him answer my prayer, piece by piece, slowly revealing His great plan for me.
Fast forward to high school. I'm a junior, and, once again, surrounded by my youth group, praying on the floor for God to tell me where to go to college. He very clearly told me to attend Mississippi State and study elementary education. How could this lead to a life of ministry? In my mind it made more sense to attend a Christian college and study religion — right? Even though I didn't understand at the time, I obeyed the call and applied to Mississippi State.
Over the course of those four years, God molded and shaped me into the woman He knew I needed to be. The woman He designed, from the very beginning, to serve His church and His people.
One way He did so was by opening the door for me to serve overseas in Thailand at the end of my freshman year. I worked as a summer missionary in a children's dorm. I cried, deeply, on the plane ride over. This was wildly out of my comfort zone. Thailand? What was I thinking? I even remember the flight attendant asking if everything was all right. How do you answer that question?
I cried, deeply, on the plane ride over. This was wildly out of my comfort zone.
That summer taught me so much about leaning into God and trusting His instructions. After all, I didn't really know anyone that I could rely on. One of the most beautiful things I walked away with was this: I knew in my heart that God created me to work with children. But I also realized I wasn't called to work as an overseas missionary. That wasn't where I would spend my life.
God continued to trickle answers to my childhood prayer over the course of college and after. But it wasn't until a few years later that He revealed my true calling. I had the opportunity to work at Lake Forest Ranch — the same summer camp I attended as a child, the place I prayed my original prayer. I joined their summer staff as a counselor, working with girls between the ages of 7 and 18. And it hit me. This is it. I wanted to be a counselor.
Oh, how seamlessly the pieces fell into place. I found a seminary program and pursued dual degrees in Christian Education and Marriage and Family Counseling. God provided jobs, friends and a church family at my home away from home. He led me to my husband. He grew our family and deepened our marriage. Oh, how He is good.
I've learned the value of heeding God's voice over the course of my life. But a few years ago, when He called me to step back from work and focus on our son, I found myself torn between joy and sorrow. My ministry and service would now be to my own children. My husband and I prayed through the decision and came to the only conclusion we could — we would walk in obedience and trust His plan. After all, He is the great provider.
God never gave me the full picture. He revealed one thread, and then another, and then another.
When I look back over my life, I see God's faithfulness through every season. He's recently provided me precious time at home with my boys, but also given me the opportunity to work part-time as a children's counselor and caseworker. I never would have seen this coming. God never gave me the full picture. He revealed one thread, and then another, and then another. Sometimes I felt like I was walking — one trembling step at a time — unsure what was ahead. But God stayed near, guiding me in the right direction with His light (Psalm 119:105).
We don't know what our future holds. It's a marvelous mystery. But as we sit and wait on the Lord, anticipating the next steps, we know this: We can continue to walk in obedience and trust in what the Lord has in store.
— Mary Beth Ketchum, Pinelake Starkville