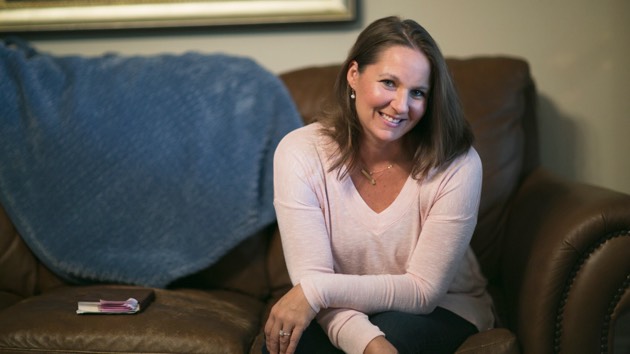 "There will never be another beautiful day the rest of my life."
That's what I said five years ago. It was a dream Mississippi day in September — not a cloud in the sky and 75 degrees. But inside, I was in a nightmare, and my world was crashing down around me. I sat in PICU, staring out the window, behind my son's hospital bed where he lay in a lifeless coma.
On that day, our 10-year-old son, Gabriel, passed away in that hospital bed, as did my hopes and dreams, my courage and passion for God. I always believed God gave us our precious special son as a gift. So, therefore, I believed He must have taken him away from us because we did something wrong or were no longer deserving.
Not long after Gabriel was born, he had suffered oxygen deprivation. He developed seizure disorder and was diagnosed with cerebral palsy. My son's future went from all of the great possibilities that every other boy can imagine to an extraordinarily limited life. Once I was able to process things — albeit slowly and over much time — he became my passion, my mission, my meaning, my life, my all. I took on this new responsibility with fervor and stout determination. No matter what it meant for me or my life, I would do anything I could to give him the best life a child like him could have. And I thought I had.
Until he was gone.
There was unimaginable pain — physical, mental and emotional. As time went on and the reality of it all set in, my denial became anger. I blamed myself and God. I stopped going to church for the most part. If I went, I couldn't sing because I felt betrayed by God. I shut off and shut out. I withdrew as anger morphed into bitterness. For years I was spinning in orbit, flailing about, not knowing if I could or would ever have my feet on solid ground again.
There was unimaginable pain — physical, mental and emotional.
But the whole time we had prayer warriors from Pinelake who called letting us know we were being prayed for, which gave some comfort. To be honest, I wouldn't let anyone be a great help or support, including God. I felt so alone. Our older daughter and her example of faith, belief and love for God has been a source of peace and a great reminder of the unfailing love of Christ. So, thankfully, even though I didn't necessarily round up help or reach out, God knew, and He still helped through any means available — although, at the time, I couldn't see that.
Slowly, God changed my thinking as I focused on the good. During his life, Gabriel couldn't walk; he couldn't talk; he could do nothing for himself; and yet he lit up a room with his smile and laughter. He had more charisma and charm than a lot of healthy people. He had the best sense of humor and a love for Jesus. He and I were a team. As I remembered all this, I began to see that our son absolutely could've died after being born and almost did. But we had 10 amazing, beautiful, precious years with him, and I am so incredibly thankful for that. Being grateful for what we had with him has given me a deep appreciation for God's love, kindness and grace.
Now, years later, I have asked for forgiveness and found grace from my Creator. I absolutely enjoy attending church again and sing louder than anyone would like for me to. I miss my amazing, delightful, incredible son each day, but I know that one day, I will have the pleasure of watching him run and play and dance and sing in heaven.
There is a meaningful, joyful life after the death of your child that only God can provide.
There is a meaningful, joyful life after the death of your child that only God can provide. I am not striving to get back to where I once was. I'll never be that person again. I do still have very hard days, but God is continually transforming me. I'm so thankful I'm rediscovering a loving relationship with God, and I realize that He truly is the Way, the Truth and the Life. He is my deliverer.
I can wholeheartedly say that there have been and will be many beautiful days ahead.
— Kim Niskala, Reservoir