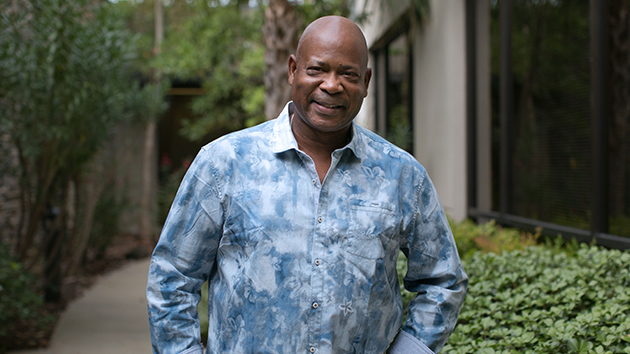 One moment, 20 years ago, left me filled with hatred and resentment. I was 18 years old walking to school when a white police officer pulled over and stopped me. Growing up in a rough part of town in Hollywood, California, my mom always taught me to survive the stop. So that's what I was programmed to do.
The officer threw me on the ground, cocked his gun and told me not to move. I waited to be taken to jail or even killed. I had no idea what was going to happen next. It wasn't uncommon in my neighborhood for African American or Latino kids to be thrown in jail for no reason. I just waited for what was next but then the cop just walked away laughing. I lay there with a sense of unbelief and rage.
Rage and hate continued to grow, especially toward the police. This one incident led me down a deep, dark pit that eventually led to anger, drinking and drugs. The anger turned me into a hateful person, devoid of relationships and trust. It rooted itself so deep that I carried a gun just waiting for someone to say something to me.
"I forgave that police officer and in the process found freedom for myself."
It was 20 years later before the healing process began. I didn't realize how much unforgiveness I had in my heart until I accepted Jesus Christ as my Lord and Savior and the Holy Spirit got ahold of my life. God showed me my need for repentance and forgiveness. I began reading God's Word and realized who I was in Jesus.
I don't know where that officer is today but in 1998, I finally forgave him. Not only did forgiveness go to him, but freedom came to me. Forgiving somebody is a powerful thing. Walking in unforgiveness creates stress and anger, but freedom in forgiveness frees you spiritually. Through forgiveness and the power of God, I've learned how to love others.
— Dennis Ayers, Pinelake Clinton