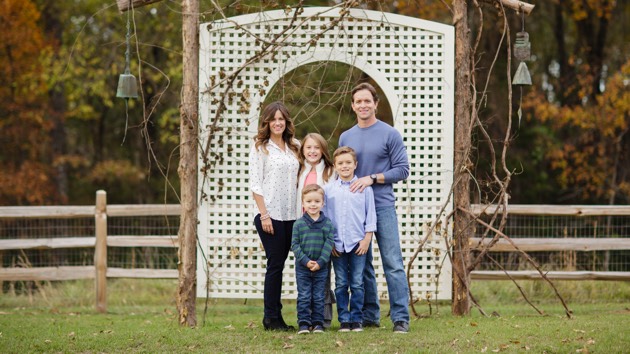 Until college, my faith had been so easy. I had a childhood about as close to perfect as you can imagine. I was loved, and I was taught how much Jesus loves me. My mom worked at the church, and it seemed like a second home for us because we were there ALL the time. By 13, I had accepted Jesus in my heart as my Lord and Savior.
My high school days were pretty lucky as well. I was surrounded by great leaders through Young Life, and they were always feeding me with amazing testimonies and examples of God's love. Back then, it was still easy to follow Christ. Nothing really tested my faith, and I tried to be an example of God's love and blessings.
But when I came to college in 1998, I spent my next four years making plenty of mistakes and losing my way.
I thought I was a great Christian when I arrived. But for the first time in my life, I started meeting people who had no relationship with the Lord and questioned me on mine. I didn't have answers, and doubts crept in. It was like I forgot what it meant to be a follower of Jesus.
I stopped going to church and spending time with godly people who could help me grow. Even though I still knew God loved me, I started ignoring that part of myself. Tired of being a "good girl," I made a million stupid decisions and fell into a very unhealthy relationship. My grades suffered, and I worried my parents sick.
I had lost my way. But Jesus never stopped chasing me.
Although I had been visiting Campus Crusades off and on, I hadn't really connected with anyone there until I hit rock bottom. That's when I found a few Christian friends who helped me get back up. Over Christmas break, these new friends and I traveled to a convention in Atlanta that reminded me of God's love. It really fed my soul again after I had been buried under all those bad decisions. I'd failed when my faith was tested, but God never failed me.
I'd failed when my faith was tested, but God never failed me.
The hardest part came next. Some of the friends I'd made at college didn't support my desire to focus on my relationship with God. Losing those friendships was very tough — but God took care of me.
After spending many months in prayer, I ran into an old friend, Dustin, at the end of my junior year. He was the strongest man of faith I'd met, and we began dating long distance. We both drove into the Jackson area on the weekends so that we could go to Pinelake together. During that time, we both grew spiritually and in our relationship; it was such a great blessing. I recommitted my life to Christ because I had lost my way, but God's love found me. It was always there; I just wasn't listening.
God has been with Dustin (now my husband) and me every step of the way, and we want to be faithful to that love. We want our children to know how strong our faith is and how wonderful God's love is. I know for sure that God loves me very much. He is my first and last conversation every day. From rock bottom, He gave me a remembrance of His amazing forgiveness, and I'll never forget how real His love is.
I am so thankful to know and love the Lord. I am so thankful to be one of His children.
— Joie Blount, Pinelake Oxford