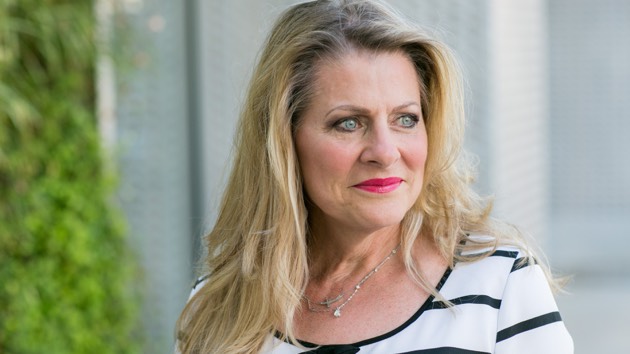 The me-centered life made me feel important and powerful — for a time — but the reality was much different. As a national spokesperson for a large company, I had my priorities flipped: job first, marriage second, family third. God wasn't even on the agenda. Everyone and everything needed to revolve around me.
But God showed me the truth. When my husband, Michael, had his second heart surgery in two months, I sat in the waiting room and wondered if God even exists. I'd recently had a major argument with my son, and all these events just made me feel so numb. That's when I picked up my Bible and spent some time reflecting in a journal I'd just started.
From that moment, God began to open my eyes to how arrogant and selfish I'd been. He shifted my center and helped me look beyond my own needs to the needs of those around me. I slowly came to the realization that my existence is not about me. Fifty-eight years is a long time to hone my need to be the center, but God gave me a second chance to walk with Him.
I gave up my high-profile job, a position that made me feel important and powerful. In reality, though, I was arrogant, neglecting God and others and only focused on my ambition. I have not looked back! At Identify, I was baptized to publicly declare that I now belong to Christ. I wanted my husband to see that God is also a part of our relationship. I wanted my children to see that God was number one on my list and that He is my focus.
Not everything has gone smoothly. I've learned that people in my past will either join me in my walk — or walk away. I am at peace with that because of God's grace and mercy. I know my husband and family love me and are excited about the change God has worked in my life. I am at peace with that because my sisters in Christ love me and my team at the Care Center gives me encouragement and support. I've also found a true safe haven in my small groups for the times when I forget where my focus needs to be.
The me-centered life made me feel important and powerful — for a time — but the reality was much different.
My first job on this earth is as a disciple of Jesus. I'm here to be His hands and feet. Now, instead of focusing on me, I use every opportunity to "chat the Lord up." Galatians 5–6 and 1 Corinthians 6 serve as my guide to living free in Christ.
I know that God has a plan. I now realize that He has always had a plan. Every day, the Holy Spirit gives me the strength and power to help me with all my challenges or trials. I have received the free gift of salvation, and I have joy in my heart because my Father loves me as His child.
He has become my number one priority.
— Phyllis Yucatonis, Pinelake Madison