You may know him best as "The Traffic Guy," although 28-year-old Reed Nunnelee says his spaghetti-noodle-physique has earned him other nicknames such as "Rubber Band Man" and "Stretch Armstrong." Reed began directing traffic at the Reservoir campus several years ago, and he says he hasn't looked back (though he continues to look both ways). "Technically," Reed jokes, "I started off on golf carts and somebody thought I would be better suited at waving my arms around in the middle of a bunch of speedy traffic, so I got demoted." Reed serves out of his love for Jesus, " I don't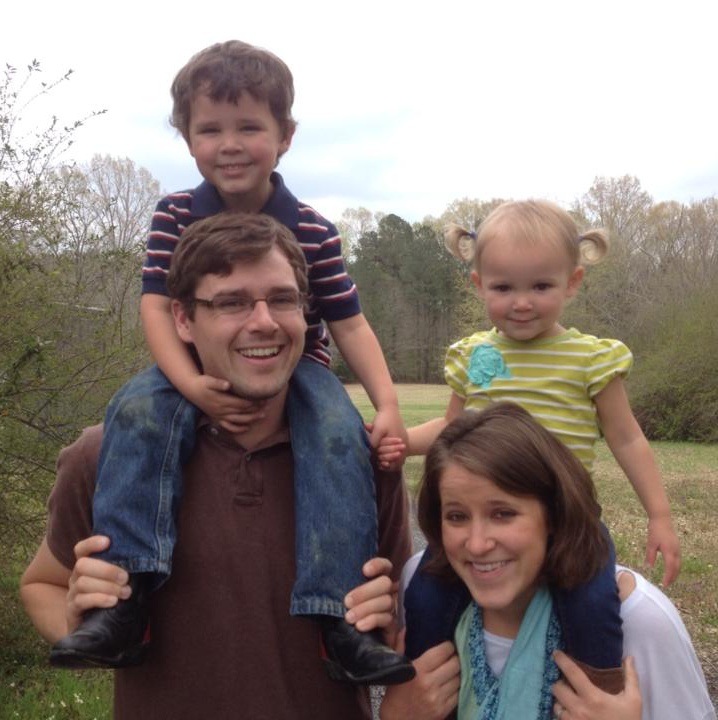 have any training in directing traffic. I'm not a policeman or an engineer. I'm just an average dude who has been changed by Jesus, and I want to serve Him however I can. Fortunately, God blessed me with orangutan arms, so traffic is a natural fit."
You'll often see Reed smiling, though he recently underwent sobering circumstances. In 2011, Reed was diagnosed with cancer, he's now cancer free, and reflects back on that time:
"Some might guess that I'd have been terrified. And, certainly, I understand that perspective. Cancer can be a scary circumstance. In fact, having cancer has made me appreciate the fragility of life and made me more attuned to, and more sensitive toward, others who might be afraid of it. Fortunately, my parents taught me that I have hope beyond circumstances — even when that circumstance is cancer. I'm not trying to be dismissive of others who are, and were, scared. Cancer is not comforting. But, Christians have 'great joy' in Jesus! A Savior has been born who gives Life, and Death no longer reigns! Oh Death, where is your victory? Oh Death, where is your sting?
I am reminded how God broke his silence to Israel after more than 400 years. He did not speak with deafening thunder, as I would have expected any god who has been silent for that long to come forward. He cried. God incarnate cried. Jesus exchanged the warmth of Heaven to be born in a cold, uncomfortable barn — for me and for you. We all know that his suffering did not end there. Jesus comforted me during that time, 'Reed, I know hurt very well. The sting of cancer is painful, I know. But I came to give you life and joy! All because I love you! Now, won't you worship me?' And so I do. See, Jesus has made all the difference."
— Reed Nunnelee, Pinelake Reservoir