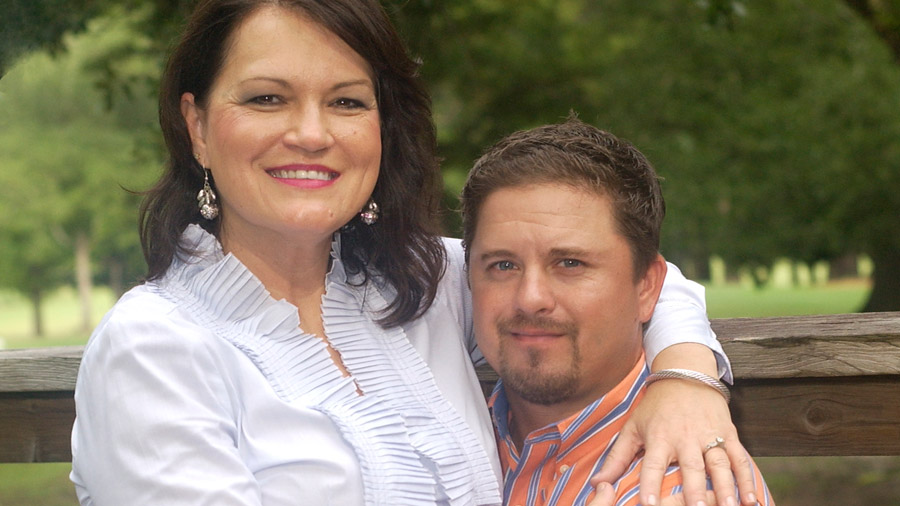 Almost two years ago, God started me on a journey — He took me all the way to Africa to show me my neighbor!
What I mean is, He took me half way around the world to show me the horrific poverty and hungry souls as a result of the HIV/AIDS epidemic. This harsh physical reality revealed to me the similar suffering souls of my neighbors who are lost in their sin — neighbors with four car garages, perfect health and abundant wealth, but who are spiritually starving because they cannot see their need for Christ.
During that time, God whispered to my husband, David, and me that He wanted us to go further. We felt God calling us to ministry, though He didn't fully reveal what that would look like for us. He told us to be obedient in doing the little things He gives us to do. We surrendered our lives to the Lord to be used in ministry however He deemed fit and profitable for the Kingdom.
We expected the Lord to take us far away from home; however, that has not been the case. Rather, our current ministry is quite close to home, even in our home where we lead a small group each week, and where we minister to the needs of others He strategically places in our life.
In September 2012, I received a phone call from my mother about my older brother who has been addicted to drugs for many years. I sensed an urgency in my mother's voice that perhaps my brother had reached the end of his rope. The next morning, the Lord awakened me and directed me to get out of bed, throw some clothes in a bag, and hit the road. I drove six hours to my brother's home. My plan was to be back home within a couple of days, but as it turned out, I didn't make it back for two weeks.
What would transpire over the next two weeks required every ounce of faith and every bit of courage I could muster.
I found my brother wasted from a drug binge, and at the end of his very frayed rope. He had lost all hope and appeared to be about to lose his life. After several days (and some very long nights) of prayer and purging, I took my brother to a Christian-based rehab center.
A few days before Christmas 2012, I received a call from the rehab center that my brother had some dire health issues they were not prepared to deal with, and they needed to send him home. There were two choices — send him to my 68-year-old mother who was struggling with her own health, or bring him to our home.
"It is our hope and trust that our actions, love, and exposure to the gospel will ultimately bring them to the Lord."
My husband, David, and I discussed and prayed, and we sensed the Lord leading us to bring him here. He spent about seven months in our home before binging on drugs again. We were dealt a devastating blow by this turn of events. We questioned why we had been called to open our home only to have our faith so severely tested. We knew beyond any doubt what God had directed us to do months before, and He gave us strength and patience and provided for us every step of the way.
We have had others come into our home for a short time, and I truly believe God's plan for us is to minister at home, for now. We have had the wonderful privilege of ministering one-on-one to those whose lives have led them down an undesired path. It is our hope and trust that our actions, love, and exposure to the gospel will ultimately bring them to the Lord. God requires obedience to His directives, trust that He will provide for every need, and commitment to keep walking even when the path becomes a bit rocky. He's teaching us to release our fears and frustrations, to pray without ceasing, and to give the Holy Spirit full control of ourselves and our emotions.
"Today" is the time and opportunity God gives each of us to simply abide in Him and live with Kingdom vision. What an awesome journey! What an awesome God we serve!
— Diane Boyette, Pinelake Reservoir