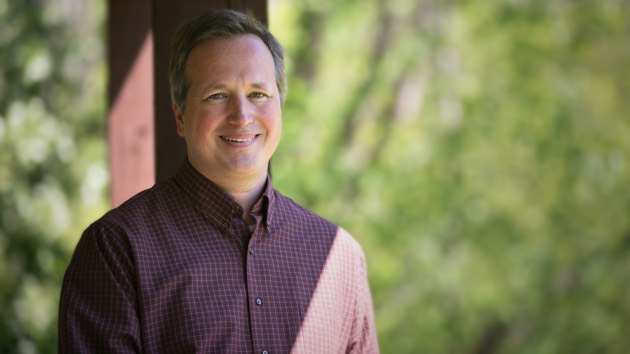 We loved our small group, but we felt God calling us to open ourselves up to something new. When I say that we loved our group, I mean that we still think of them as family. We cried together, laughed together, went on vacation together, lived life together. They lit up our phones with love and prayers when we needed them.
But we always knew that one of the purposes of small groups was to multiply them so that others could experience Christian community. We really bought into that concept and began praying that God could use us in that way.
Our mind kept going back to specific people in our church who needed the kind of community we shared. One was a lady who we had heard was experiencing excruciating chronic pain — there was never a minute that there was not some level of intense pain. I didn't know her well, but we could see that while she was hurting, she was strapping on a smile, putting on her makeup and getting the kids to church. I would see her walking through the halls Sunday mornings, and I would get choked up and say a simple prayer in my mind, "God, please help that woman."
So, when we were asked to lead a group of our own, we were excited. But we also had some concerns. We worried that we would move from the great group we were in to start our own — and no one would show up.
Nevertheless, we said yes to GroupUP. As it turned out, we had nothing to worry about. After 90 minutes, we walked out with 14 instant friends. Of all the blessings that God gives in this life, Christian community and encouragement is at the top of our list. Leading has been easier than I thought. I just ask the group what the Holy Spirit has been speaking to them in Scripture, and off they go.
Through this process, God has been transforming our spiritual lives as well.
Through this process, God has been transforming our spiritual lives as well. We both feel God telling us to keep our eyes pointed up toward Him. To prepare each week for the group, we have been reading the L3 together each night with our son and teaching him what the passages mean. We spend Sunday afternoons pulling the house together to get ready for our friends to come over, which means less time for electronic devices, and our home is closer, happier, healthier.
To be honest, though, we have suffered some challenges. I once struggled with severe panic attacks from public speaking. It still strikes from time to time out of nowhere. Sometimes I feel so confident, but other times I feel like a deer in headlights! So, honestly, sometimes I get nervous about leading an opening prayer — at least before my talker is warmed up.
Recently, when our group met, a panic attack hit me hard, more than it had in long time. I don't know why, but I started panicking when I was about to speak. What I do know is that one of my brothers across the room must have perceived my nervousness, and he asked if he could say the prayer this time.
It might sound silly, but it reminded me that we don't have to be supermen. We just have to show up and love God and others the best we can. God will find ways to fill in the gaps.
We just have to show up and love God and others the best we can. God will find ways to fill in the gaps.
It's still too early to share the stories of how God has been working in our group. But we get to see some really cool stories in motion! In fact, our group recently met in the house of the woman from church who suffers from chronic pain.
Despite our initial concerns about stepping out to form a new group, God has taught us to trust in Him. Sunday morning is valuable as a time for worship in large community, but it is just a small glimpse of the Christian life. The early church, as described in the Book of Acts, will set your head on fire! That's a very good thing.
— Jason Horne, Pinelake Madison