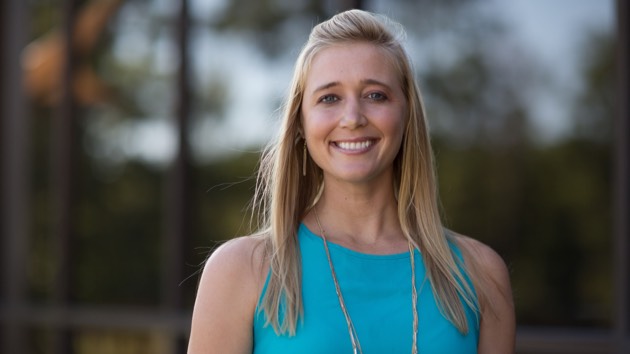 I went to church my entire life, but when I was 17 years old my youth pastor and his wife began a discipling relationship with me. They loved Jesus so much and they lived totally differently because of their love for Him. You could see it in their everyday lives. I wasn't sure what they had, but I knew I wanted it. They taught me God's Word and how to love the Word and develop my relationship with Christ.
I never had a desire to go into the mission field, but I knew that I loved to serve people and I wanted to serve God. When I moved to Jackson I began working at the Department of Education and after about a year I learned about We Will Go — a ministry to the homeless in downtown Jackson. I committed to serving for three months and stayed for a year and a half. In that time the Lord taught me so much about prayer and fasting, spiritual warfare, and what a community of believers living together can accomplish. It was a blessing to be a part of that ministry while still working in a secular job. It showed me that being a missionary doesn't mean you have to surrender your current lifestyle and surroundings.
Through some relationships at We Will Go, God led me to an opportunity to teach at Rancho Ebenezer — an orphanage in Honduras serving abandoned and abused children. I was somewhat reluctant to pursue the opportunity, but I was trusting God to direct my steps. While visiting the ranch I did not have the choir of angels, "aha" moment I wanted. Instead it was in God's still small voice that He assured me His presence was in that place and that He wanted me there. Upon returning home I sold everything I had, raised the necessary funds and began my one-year commitment at the ranch.
Going in I thought I was going to change the kids, but God totally transformed me. It was in the everyday grind of the work that I learned I needed to daily die to my flesh and love people where they are and not where I wanted them to be. While I didn't see a lot of immediate fruit from my labor, I knew God was at work healing and freeing me. It was a blessing to be working alongside imperfect people just trying to do the will of the Lord.
Going in I thought I was going to change the kids, but God totally transformed me.
Now, after serving at Rancho Ebenezer for three years, I'm back home in Mississippi. The transition from a third-world country back to the United States has not been easy. I feel like I'm a part of a different world. I left the community I had in Honduras and I'm trying to find my way in Jackson again, but the transition has not shaken my identity has a missionary. As I've prayed, seeking God for direction, He has opened my eyes to the mission field here at home. Just as He did at We Will Go and Rancho Ebenezer, God is calling me to trust Him and to "step into their world."
– Jessica Warren, Pinelake Reservoir